Address: Meeting Centre 'Het Vlijthof'
         Beneluxplein 1
         1825 RT Alkmaar
		
Below is a small picture of the Netherlands. In it are three red dots. The smallest, lower-left red dot is Schiphol airport. The biggest red dot is Amsterdam. Finally the red dot most north is Alkmaar, about 50km north of Schiphol airport.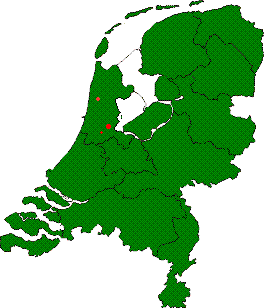 In the picture below the green upside down tear 'B' at the end of the blue line (the route from the highway A9) pinpoints the location of 'Het Vlijthof'. The fat red line is the highway named 'A9' coming from the south, from Amsterdam/Schiphol.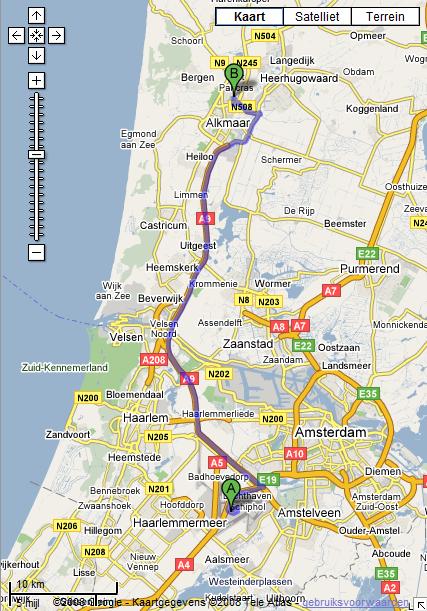 Below the same picture but zoomed in a bit more. You can see the route leaving the highway A9 continuing on Alkmaar's east ring: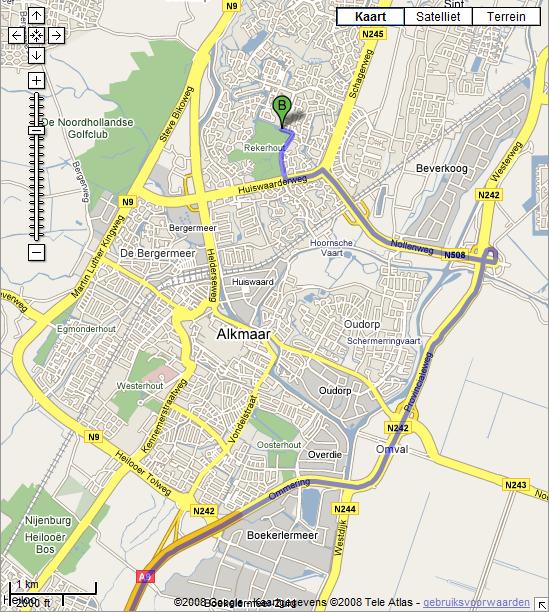 In this picture you can clearly see the final part of the route. The grey square right to the green 'B' is a pretty big parking lot.: